While this page will continue to evolve and expand, we have our first links to great information! Stay tuned for more updates as they occur.
Ottawa and Area
Outdoor Ottawa
Outdoor Ottawa is my little pet project, born of three key ingredients:
the frustrations of my friends at seeing non-stop camping, skiing, and paddling pictures streaming across my Facebook page and their urging me to "get a job" and "stop flaunting my lifestyle, post it somewhere else",
at the time I was just picking up web development, so I used (and still use to this day) OutdoorOttawa to hone my skills,
and there was (and is still) nothing quite like it, with outdoor news, activities, and information from across the region and across multiple outdoor sports.
OutdoorOttawa has seen many, many iterations over the past three or six years, mostly depending on how much time/energy I have to devote to it. From a simple blog to a full-fledged community site with memberships and profiles, OutdoorOttawa has now drifted towards the middle of the two, and towards something a little more manageable:
outdoor blog with my adventures and interesting outdoor news from around Ottawa (about 3 hour max distance is my cut-off, unless it's awesome),
an ever-growing list of outdoor activities and locations around Ottawa, Gatineau, eastern Ontario and western Quebec,
and an extensive ottawa outdoor retailers and clubs/organizations directory.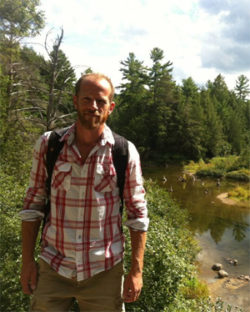 While I was born and bred in Ottawa, when I built OutdoorOttawa I had recently returned from a few years on the west coast, where I fell in love with nature all over again. Upon my return to the Ottawa Valley I was really worried about "outdoors withdrawal" so I took to rediscovering Gatineau Park and the Greenbelt and, to my great surprise, I quickly found outdoor adventures around Ottawa easier to access and more plentiful than I could have imagined!
Building and filling this site with pictures and stories has motivated me to get outside, explore new places, and discover the most amazing natural settings our region has to offer – I hope to share that enthusiasm with you through OutdoorOttawa!
Cheers,
Dave.
Eater
You can view Eater's Reviews and Maps for The Top 18 Restaurants in Ottawa/Gatineau by clicking the link EATER.
Where To Eat
The city's dining scene shows no sign of slowing down with new openings and steadfast favourites. Consider these noteworthy picks on your next visit. Click on the restaurant name to visit their website.
Manotick
Manotick is a community in Rideau-Goulbourn Ward in the rural south part of the City of Ottawa. It is a suburb of the city, located on the Rideau River, immediately south of the suburbs Barrhaven and Riverside South, about 25 km (16 mi) from downtown Ottawa.
From Courtney Lundy of Narcity.com comes a highlight of events you shouldn't miss out on!